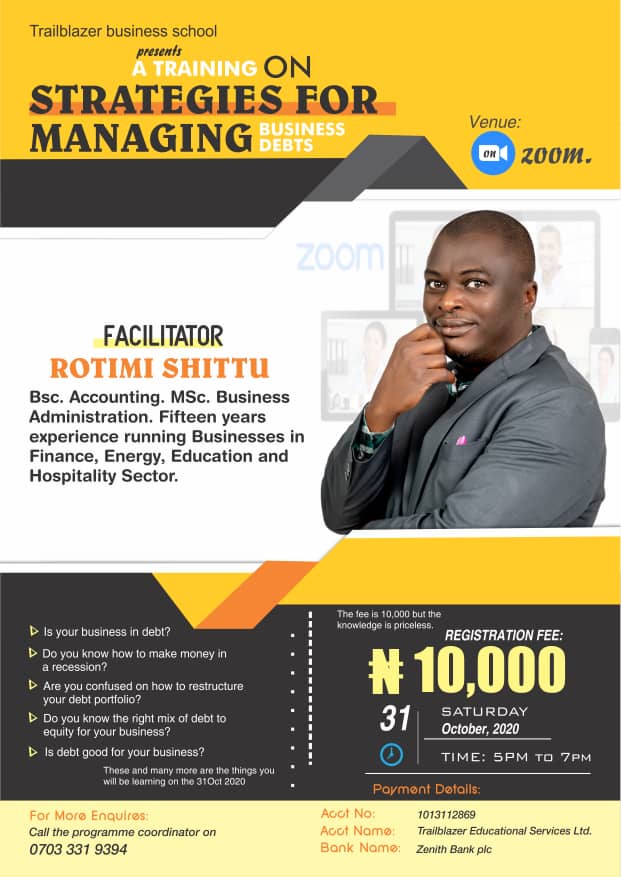 You Will Learn the following and more:
How to make money in recession
How to restructure your debt portfolio
The right mix of debt to equity for your business
You will learn if debt is good for your business or not
And many more!
Payment Details
Account number: 1013112869
Account name: Trailblazer Educational Services Ltd.
Bank name: Zenith Bank Plc.
You will be contacted immediately after you have made payment and submitted this form.
Strategies For Managing Business Debts
Fill this form below if you have made payment to participate in the training on the topic "Strategies For Managing Business Debts". Also fill the form if you are interested in knowing how to manage your business debt and how to structure your business debt portfolios but haven't made payment yet.